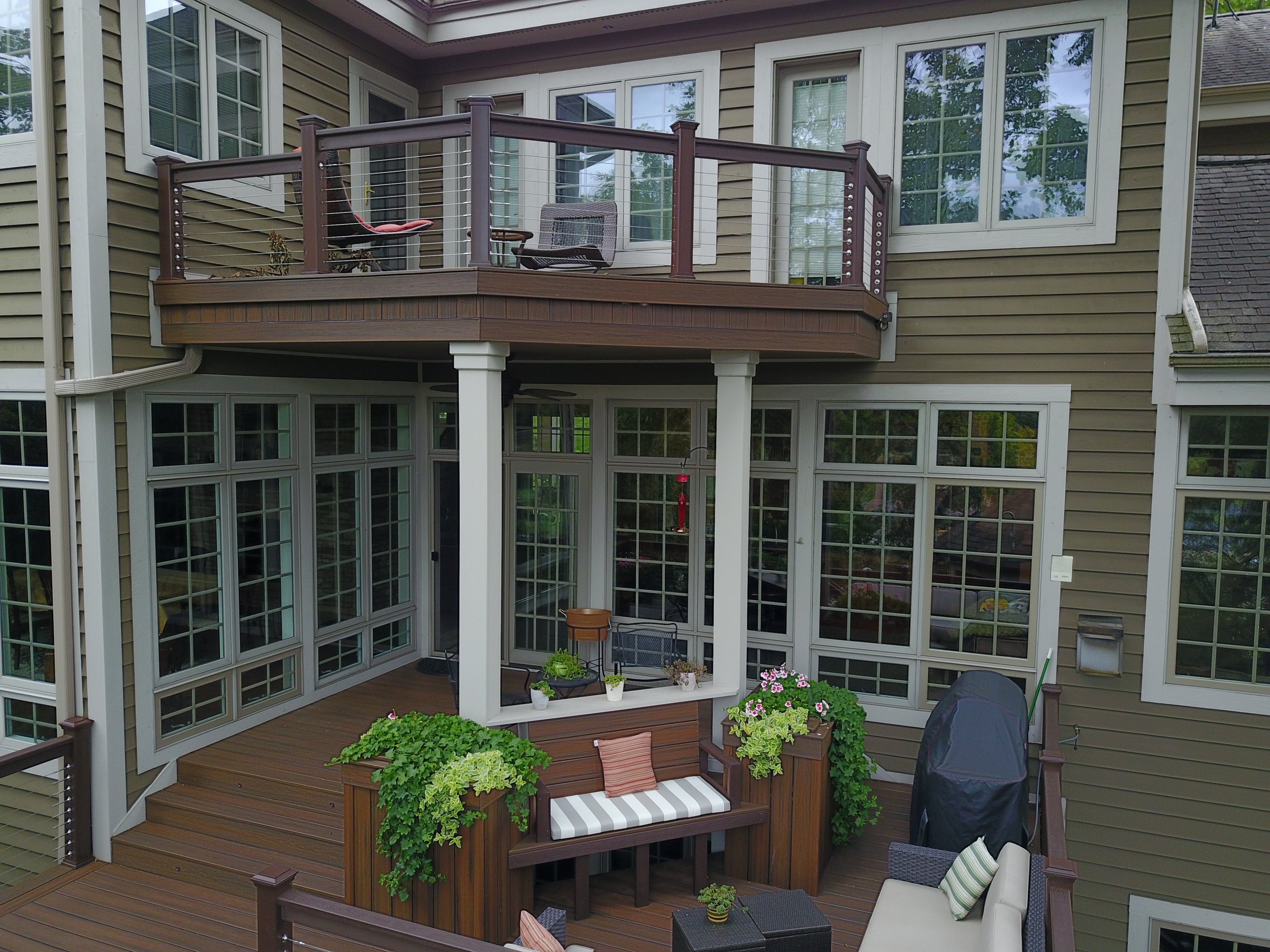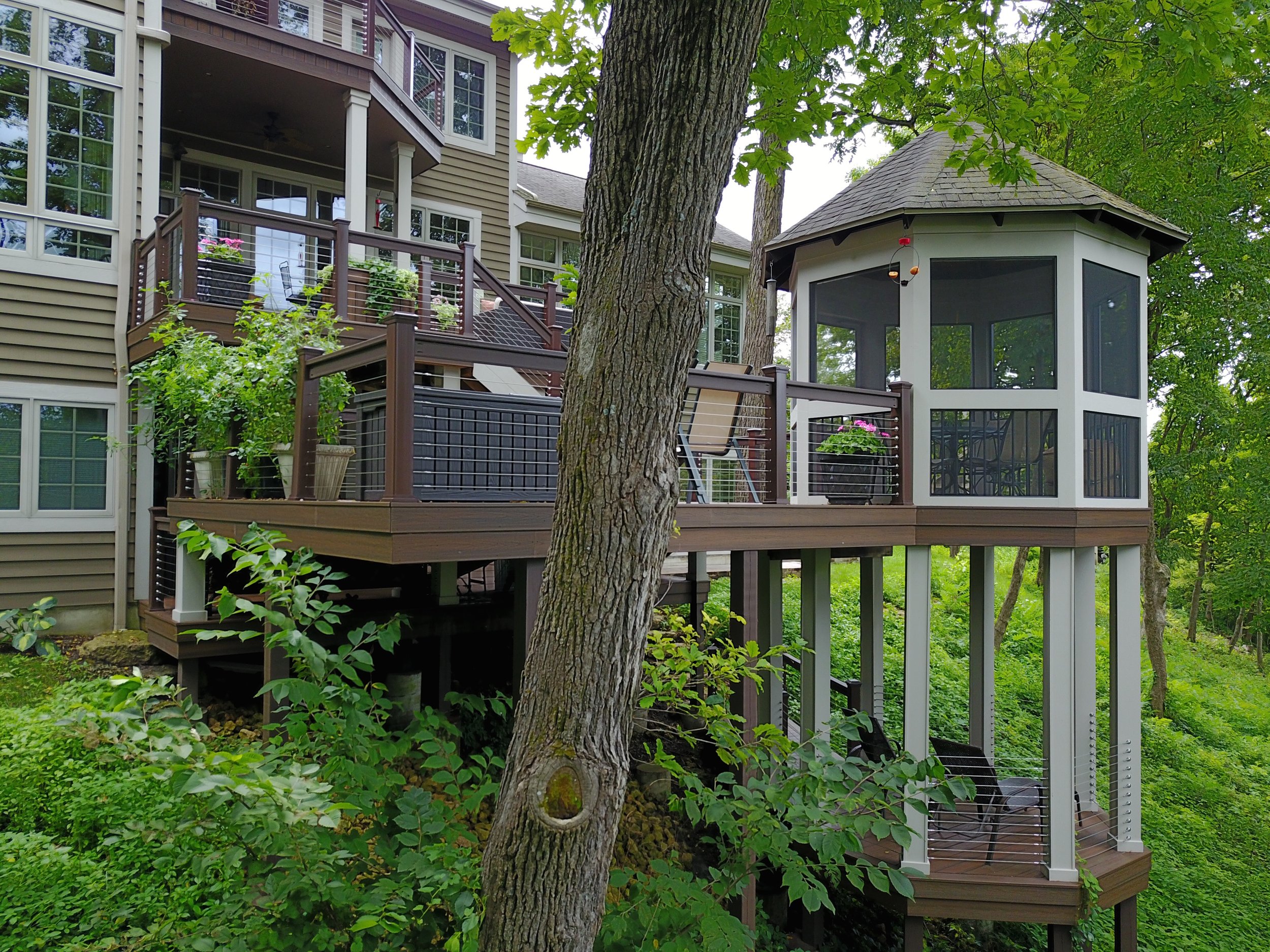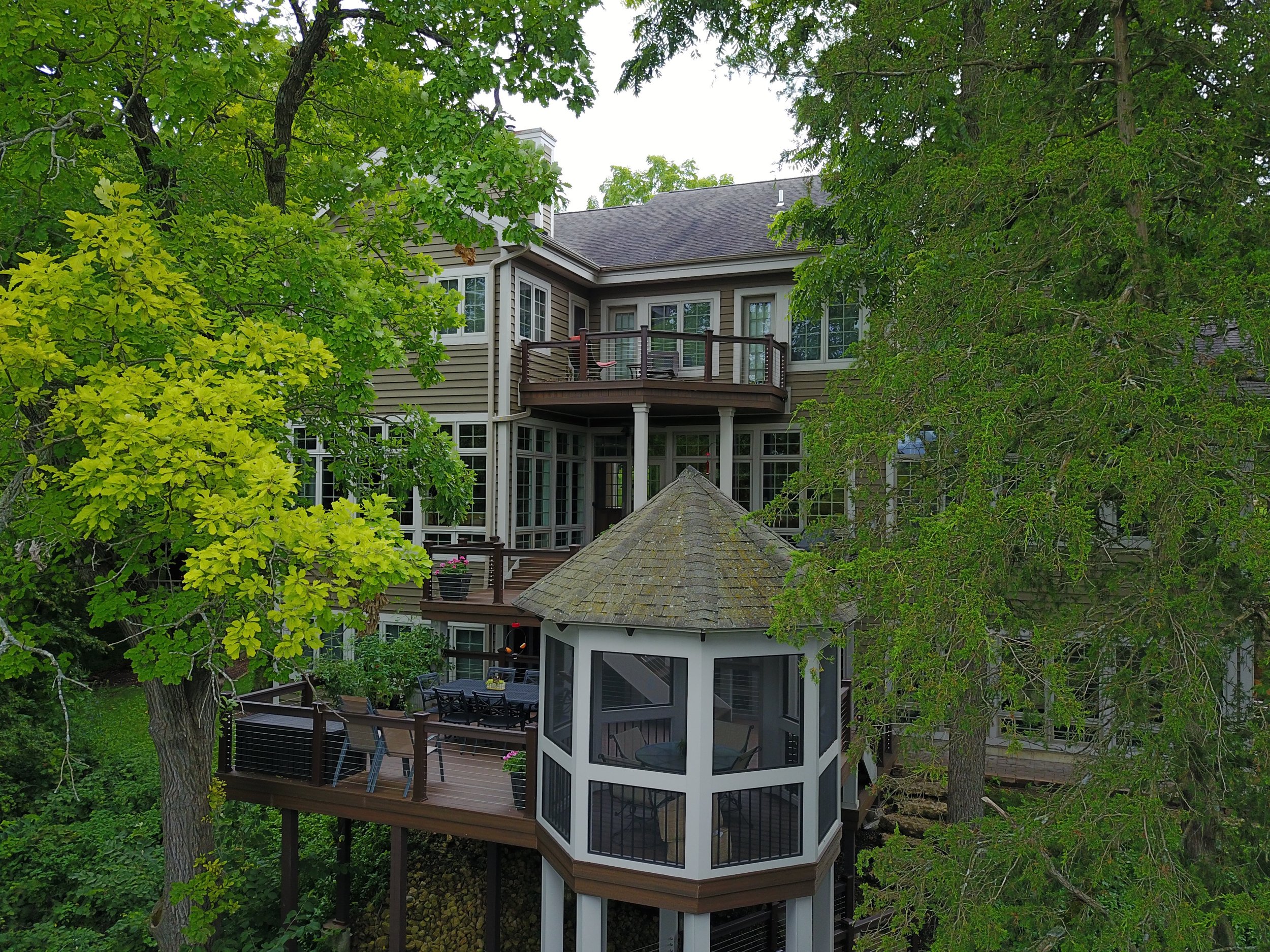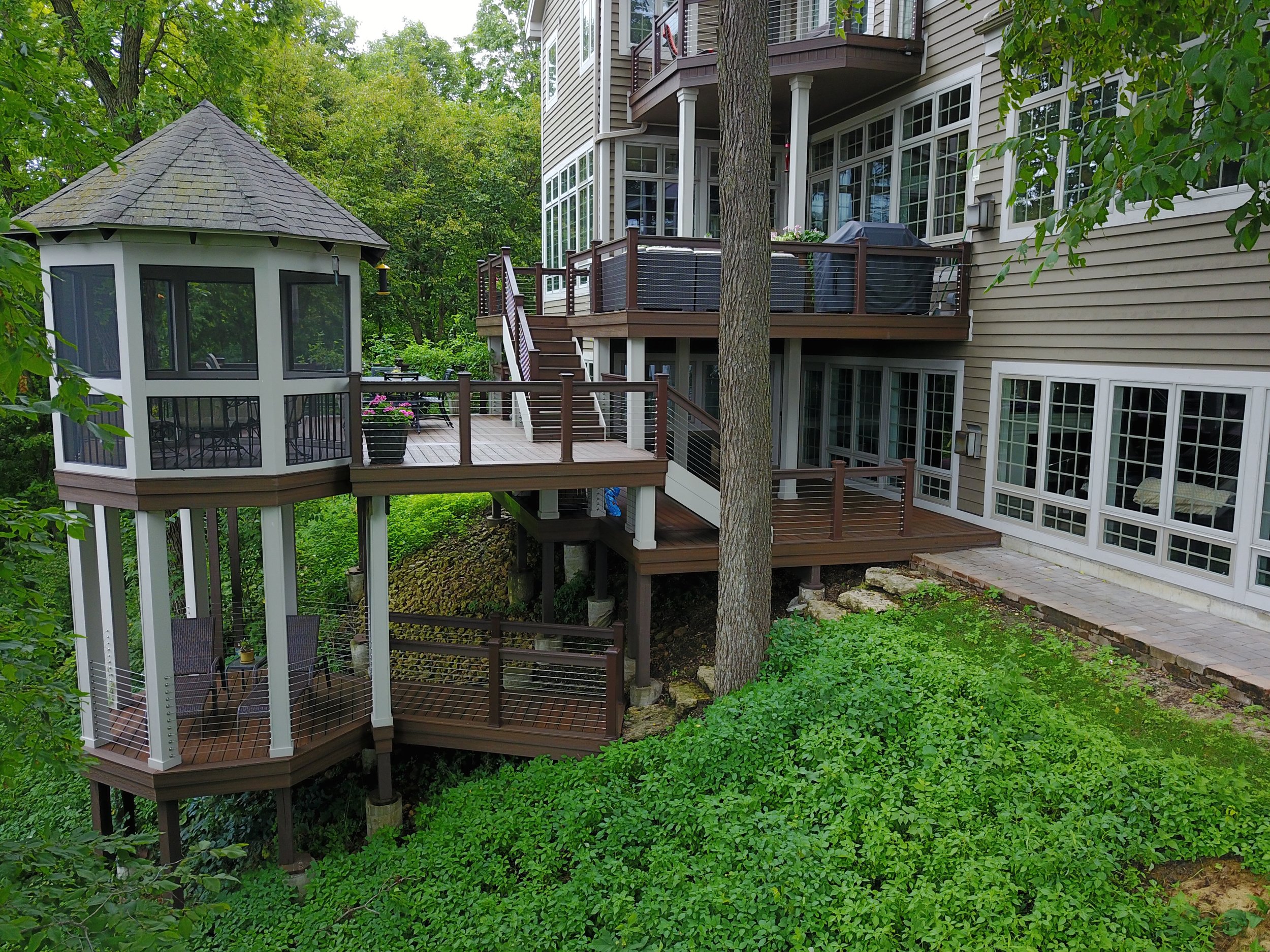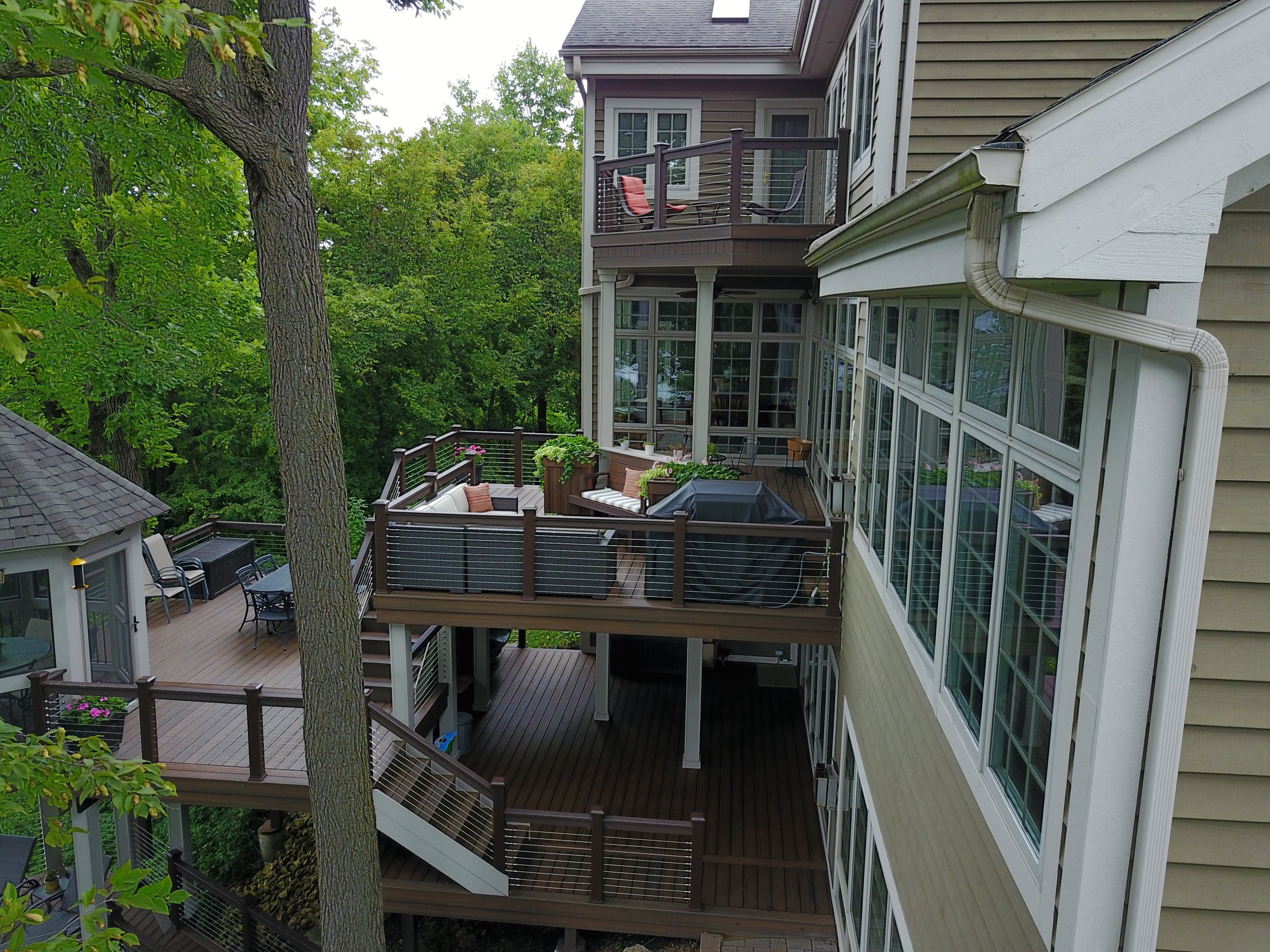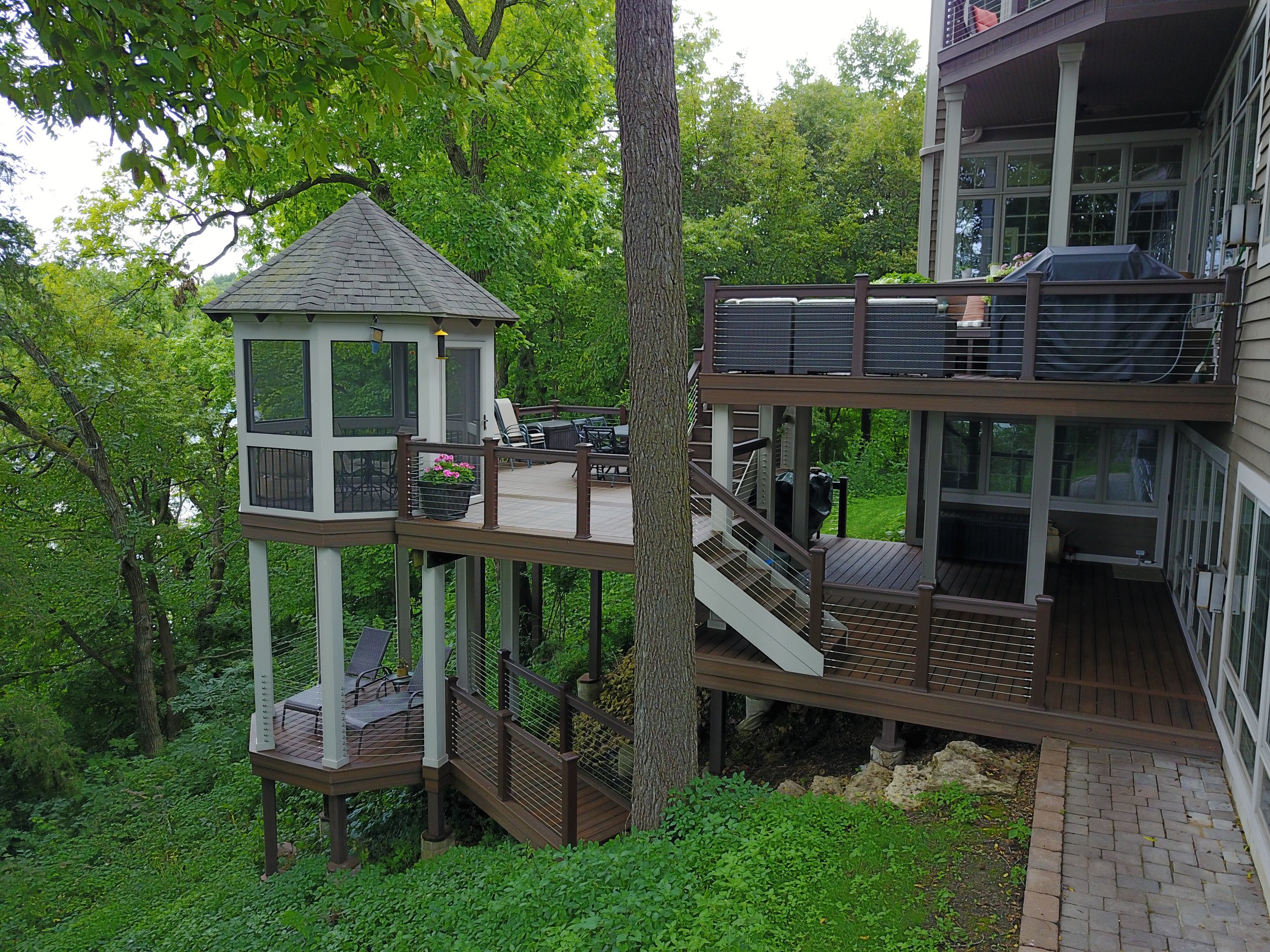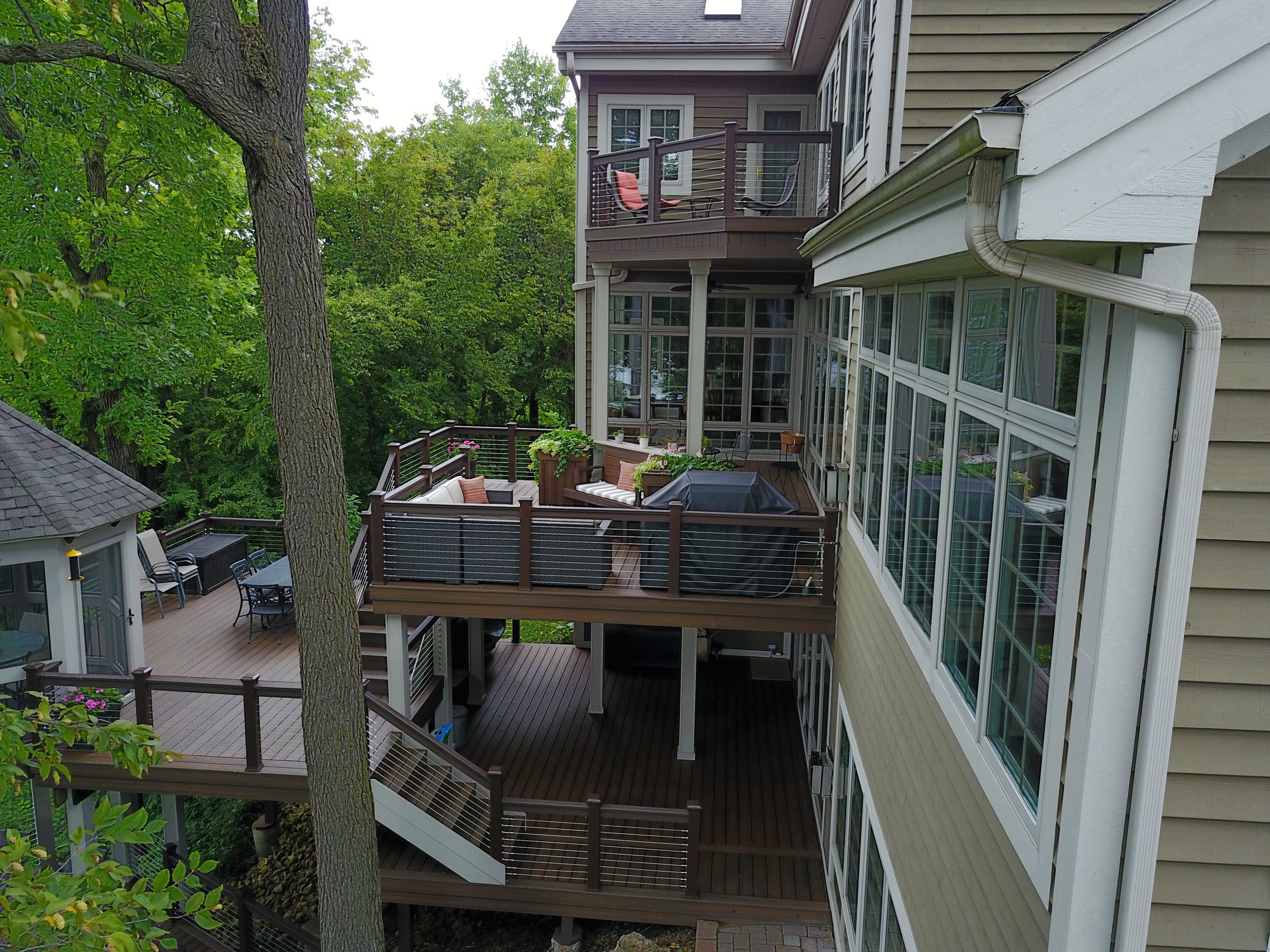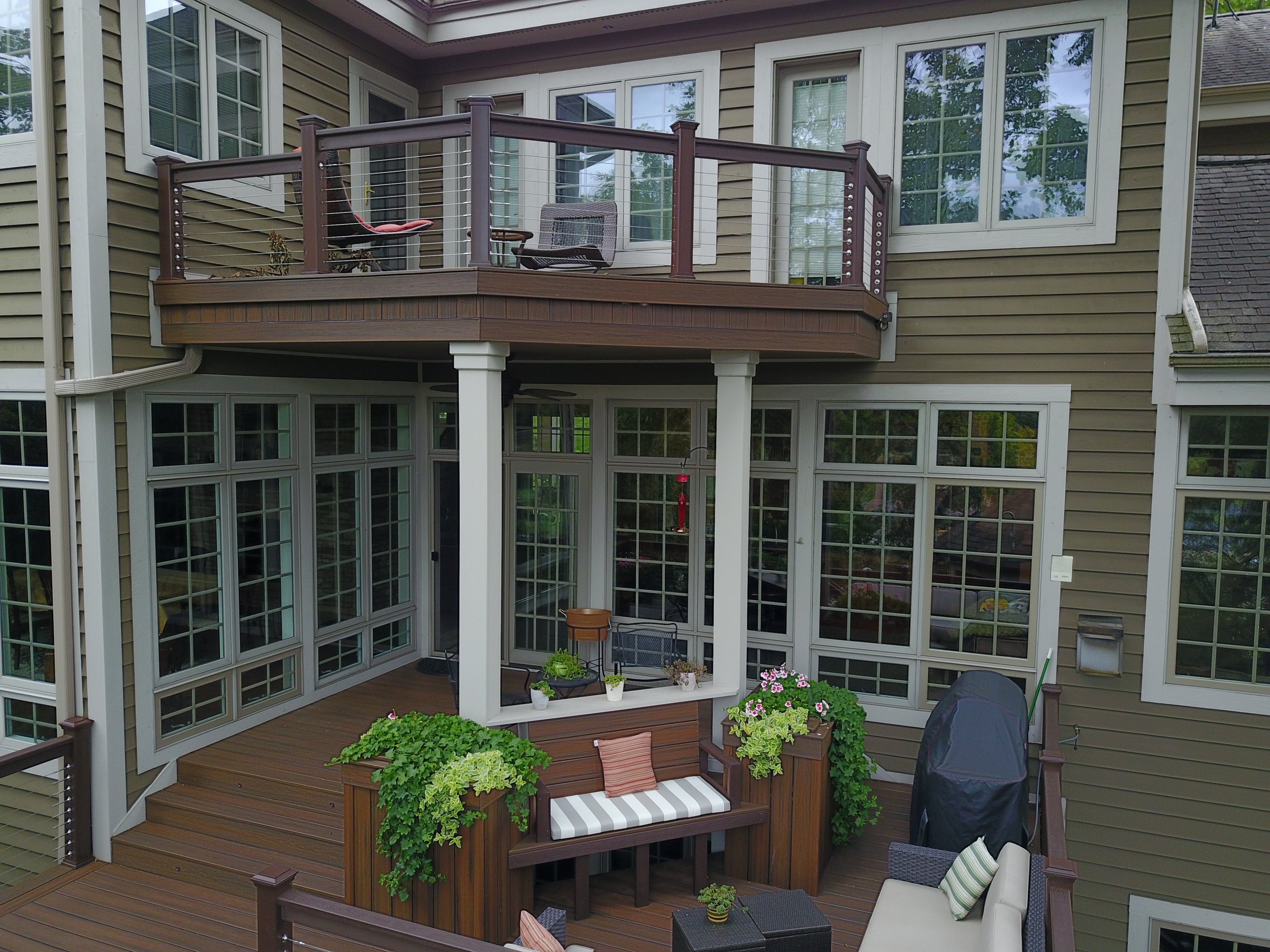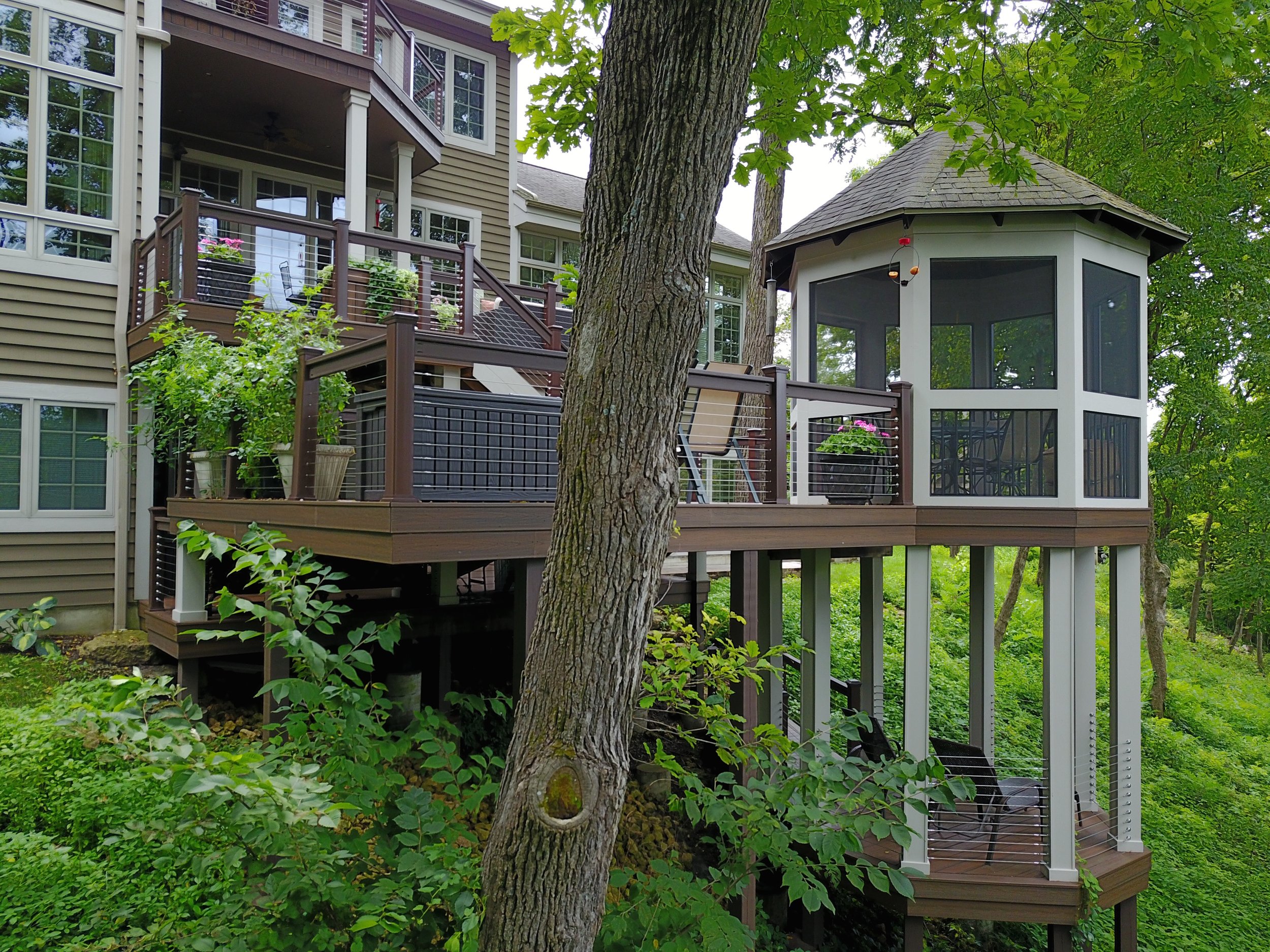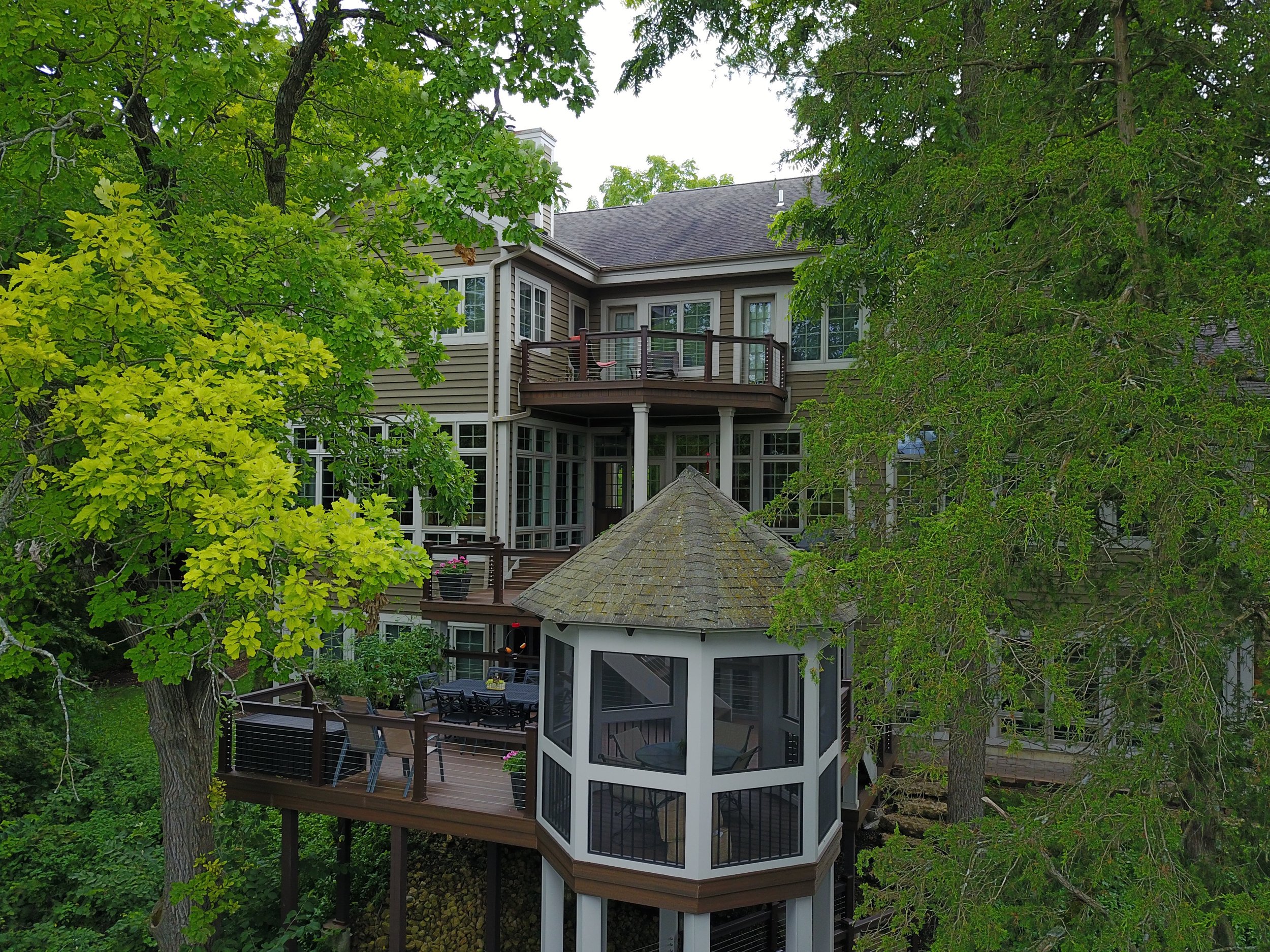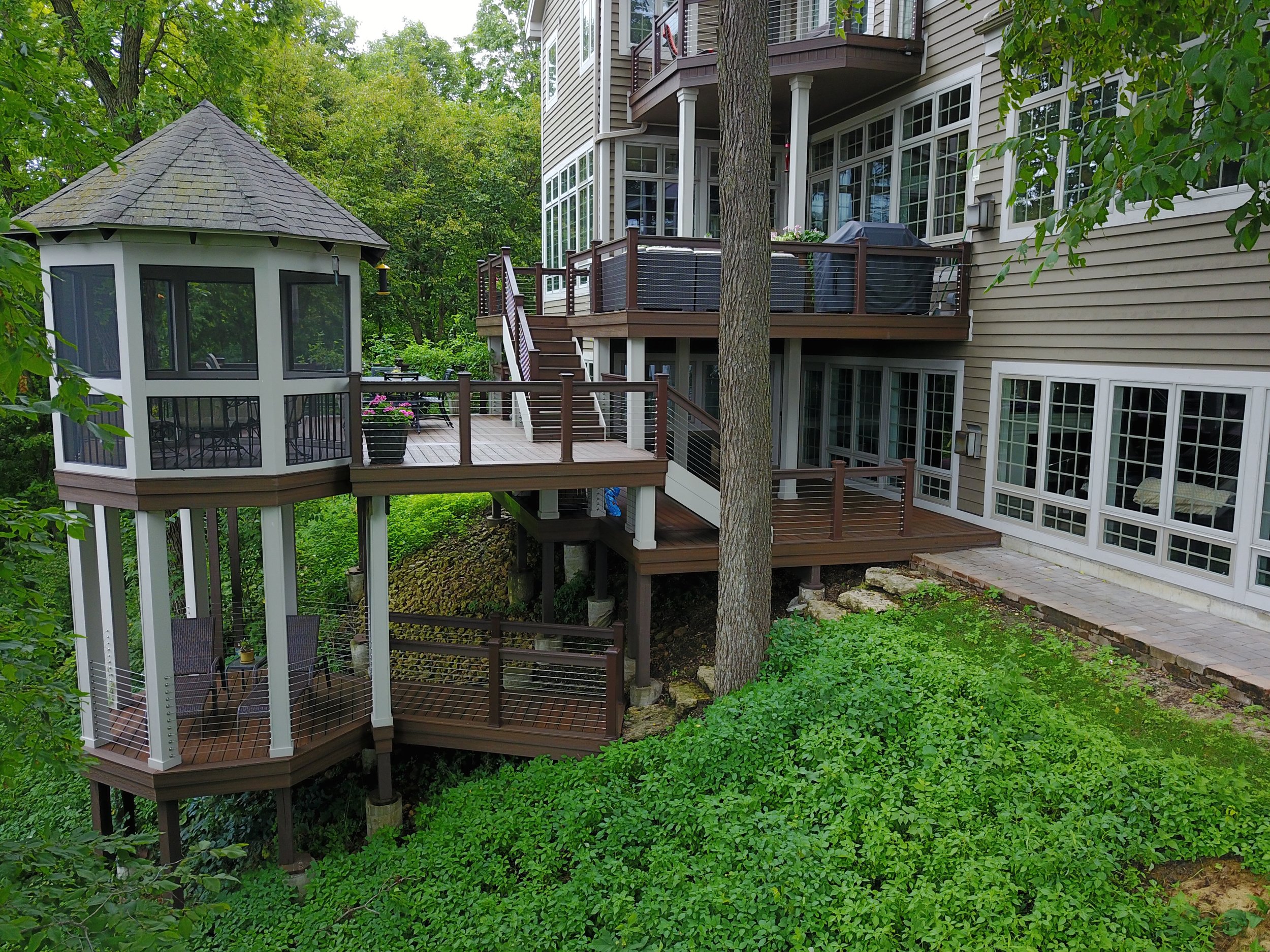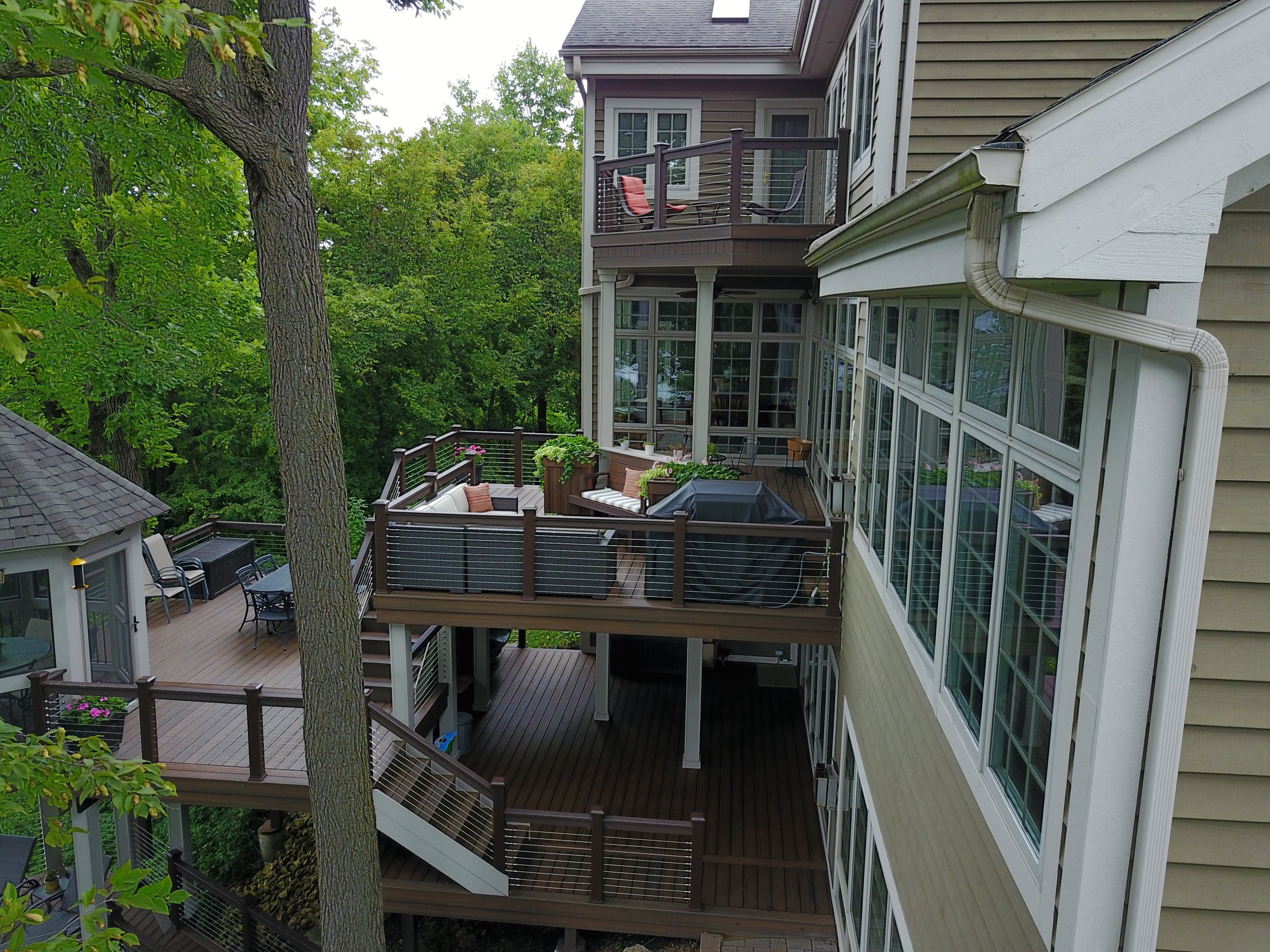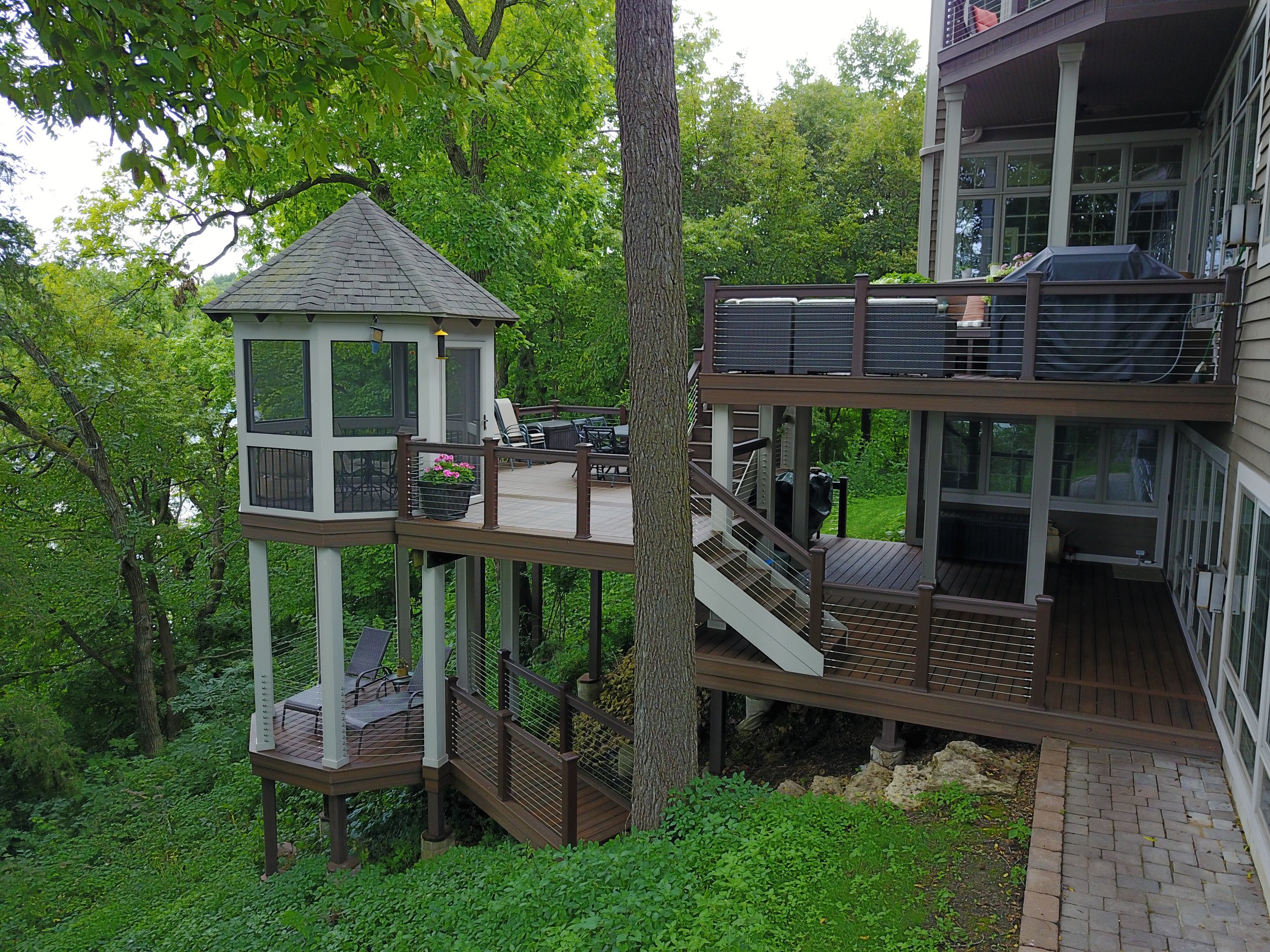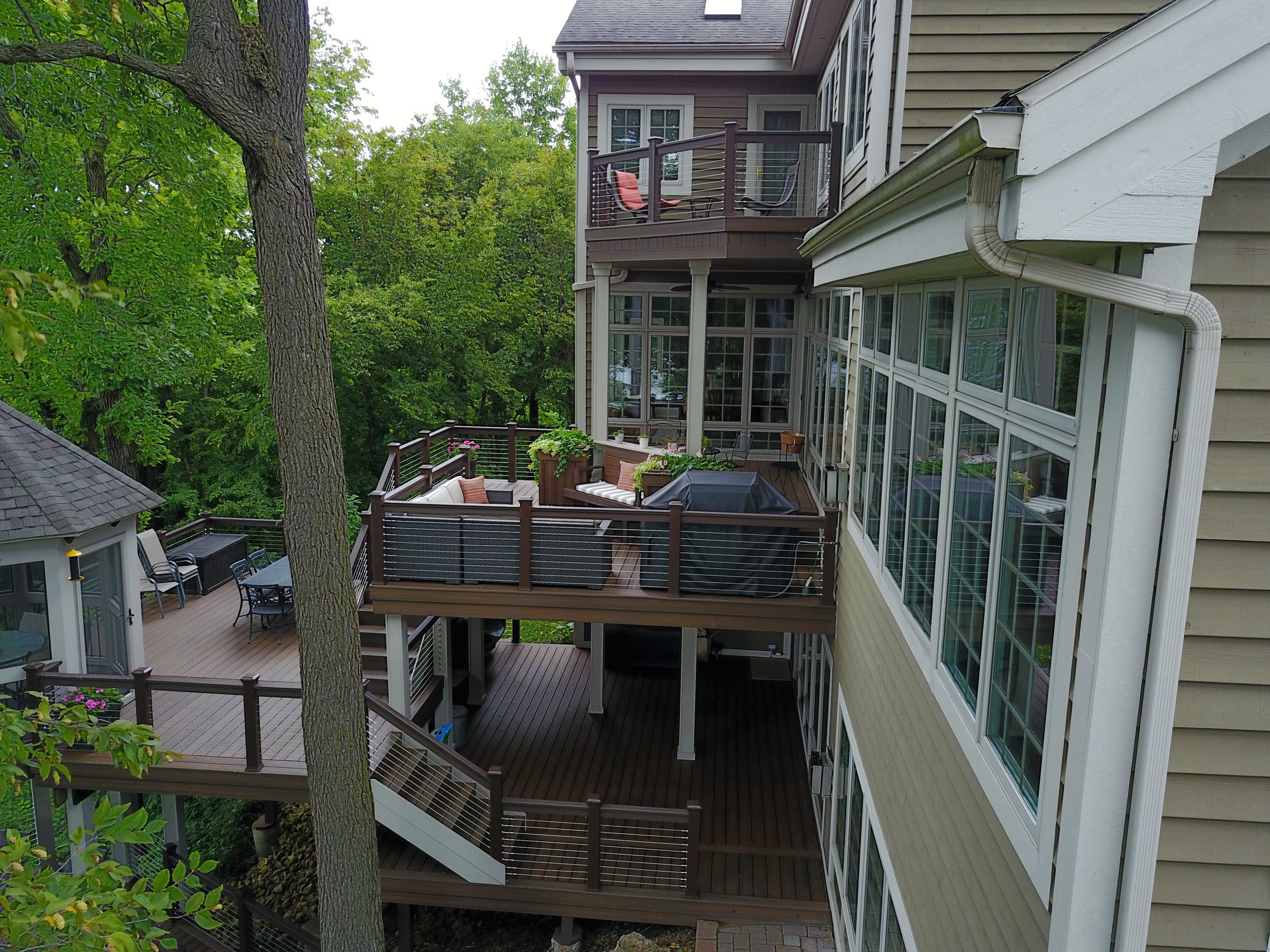 The homeowners wanted a five-tiered deck to maximize their outdoor living. It also had to be as maintenance free as possible, stylish, not obstruct the view and create many different types of outdoor environments. Tall order but easily accomplished with:
Trex decking means they can enjoy their deck and keep it looking new for many years to come versus sanding and re-staining every year.
Wire railings give an updated look while keeping the view open to the trees and sunsets.
Many zones including a "floating" master-suite deck, cozy built-in bench and screened observation gazebo.
"We worked with Galena Hillside Homes on our new deck. Throughout all phases of work they surpassed our expectations. Initially, for the deck, we planned to just improve a small area off of the kitchen. When Nate and his crew began work, they quickly realized our deck was not able to support our plan due to structural issues. We went to plan B; redo the entire deck. We also had a deadline for a large party we were hosting. Nate assured us, while it would be down to the wire, they would be done. And they did it! The deck is amazing. It is a beautiful addition to our home that gives us an incredible outdoor space for entertaining. In addition to our deck we also worked with Galena Hillside Homes to remodel our kitchen, family room and basement, adding on a gorgeous new wine cellar. Working through all phases of our projects was a pleasure. We were able to enhance our home beautifully and in the process, we gained new friends in Nate and Bill Miller. We would choose them, without reservation, for anything our home needs in the future."
-Kurt & LeAnn Strand